Absolute Saab Parts & Service
For Saab owners who demand expert, thorough service for their beloved vehicles, Absolute Saab Parts & Service is your local leading authority. As Saab specialists, we provide parts and go the extra mile to seek out hard to find parts so we can repair or rebuild your vintage or late model Saab. Schedule a convenient appointment with our shop or let us come to you to deliver mobile repairs!
Complete Saab Repairs and Restoration in San Diego County, CA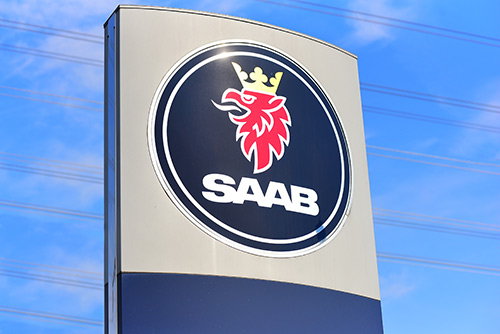 When your Saab vehicle needs maintenance, repairs or restoration, it's important to trust a mechanic that has specialized expertise in working with this niche brand. At Absolute Saab Parts & Service, we've been dealing exclusive in Saab repair in San Diego County, CA for more than 40 years, making us the leading expert on any model or year brought to us. Whether you need brakes and an oil change or something more substantial, like engine or transmission work, rest assured we have the familiarity and expertise to get the job done right. Because we deal exclusively in Saab vehicles, you're always going to get an unparalleled level of oversight. Our dedication to this brand and the quality vehicles that represent it has made us the go-to service provider for Saab owners throughout the region.
Looking for Saab parts in San Diego County, CA? Look no further than Absolute Saab Parts & Service! There's no Saab part or component we can't get our hands on for you. In fact, we pride ourselves on being innovative in how we use parts. We can adapt new solutions and tailored designs to make parts last longer and function at a higher level. It's one of the many reasons Saab owners trust us with their vehicles! We take the time to pay special attention to your vehicle and its unique needs, to help keep it running in tip-top condition for as long as you own it. Take a look at why Saab owners know they can trust us for any and all levels of service:
Our business has been family-owned and –operated since 1977, backed by more than 40 years of experience.
Because we specialize only in Saab service and repair, we're experts in everything from major and minor repairs, to paint and bodywork, to engine and transmission services!
We operate a full-service shop, however, we can also come to you to deliver service to your vehicle when it's not drivable. In most cases (unless it needs to be towed), we pick up and deliver your repaired Saab back to you at no additional cost.
We work hard to get to know your vehicle and its unique features, so we can deliver unparalleled service that keeps it running in top condition.
To save you money, we innovate! We can adapt parts, configure new solutions and design custom component solutions that keep your cost of ownership low.
Exclusive Service for Saab Vehicles
If your Saab needs maintenance or repairs, make Absolute Saab Parts & Service your destination. Schedule your appointment with us today and give your vehicle the care it deserves.
Proudly offering Saab Parts, Repair, and Service to San Diego County, CA, including the following areas:
Ramona, CA
Escondido, CA
San Marcos, CA
Encinitas, CA
Solana Beach, CA
Del Mar, CA
El Cajon, CA
San Diego, CA
Chula Vista, CA
Coronado, CA
Oceanside, CA
Poway, CA
Rancho Santa Fe, CA
San Marcos, CA
La Jolla, CA
Rancho Bernardo, CA